Dodge Ram Suspension Systems
Carli Suspension focuses on real world applications and our designs are born from a customer driven approach to Dodge Ram suspension solutions. Built to withstand the harsh conditions of Baja racing... yet tuned to offer the rest of the world the best performing suspension systems on the market.
Combining high speed off-road performance with a plush street ride is the signature of a Carli Suspension system.
All of the suspension systems that are born at Carli Suspension are designed for the real-world and real life of our customer and their truck. Not everybody is going to jump a truck in Mexico. This means that we extend suspension solutions that support any condition and use from commuting on a freeway every day, all the way to high performance off-road conditions hundreds of miles from home... or hundreds of miles from anything for that matter. We engineer according to a realistic and customer driven design cycle. Our systems are comprised of a component family, where individual components work for multiple systems, even multiple years of the Dodge Ram series. This allows our customers to upgrade from system to system at their own pace.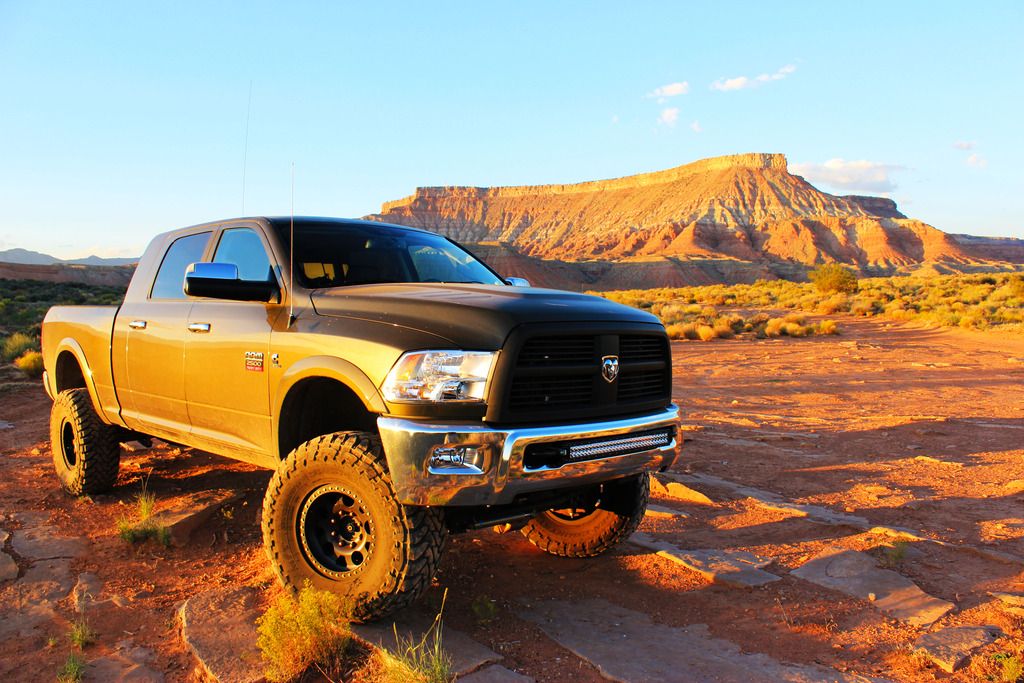 Dodge Ram Suspension Components
In order to offer the highest quality suspension systems on the market, we start with the highest quality products. King Off Road shocks, inarguably the dominant player in desert racing, Baja and premier trophy-truck competition, is the flagship shock offered at Carli Suspension.
These products alone aren't enough. Stringent engineering and design life cycles render a true "system". Each component is designed, weighted, valved and cut to work perfectly with one another. Iteration after iteration, these systems are refined through a robust testing and development cycle. No product has gone on a customer's truck without being on, and off, and back on, and off and back on a Carli truck in order to achieve the best possible performance level. King Shock Valve profiles took months, just to get the street ride perfect only to work on the big bumps after that.
Our customers purchased a Dodge Ram truck because of their build quality, capability and performance characteristics. This is an investment that should not be overlooked. Upgrading suspension with a Carli system should mean that customer can do everything better and safer than OEM. This philosophy has lead to several key innovations, such as long travel air bags for example, a world-first technology born from a customer-oriented engineer, Sage himself. This is a hallmark of the Carli Suspension approach, if our customers reduced the truck's towing and hauling capabilities in an effort to maximize the 10% of the time the truck is being mobbed over a desert floor, it would be a compromise that simply isn't acceptable for Sage.
Carli Suspension started from the ground up with a product line that offered completely custom designed systems. The fundamental values behind the initiative were to bring a superior suspension solution to the market for the real-world truck owner, not just the Baja fanatic. King Off Road and Bilstein Racing Shocks were selected for the platforms, which took several customizations. Shock body length, reservoir length and shafts all are Carli Suspension part numbers at the shock manufacturers. Multiple rate coil springs and custom rate progressive rear leaf packs were designed to carry the weight of the Dodge Ram and marry up to the new technology King and Bilstein developed for Carli Suspension.